Born in Nogales, Arizona to parents of Mexican Descent. His mother came to Nogales from Sinaloa, Mexico and met his father (who had just returned from serving in the European Theatre in WWII) in Nogales right after the war.Nicolàs, whose father taught Vocational Agriculture, grew up on the Tohono O'odham and the White Mountain Apache Indian Reservations.
Nicolàs spent much of his youth with his Mexican relatives on both sides of the border including the states of Sonora and Sinaloa, Mexico. His initial upbringing was heavily influenced by experiencing the cultures of Mexico and America on the border. Also, impactful in his upbringing were his friendships with his O'odham and Apache classmates. He attended public school in Sells, Arizona for part of his grade school years, completing his elementary and high school education in Whiteriver, Arizona. He graduated from Alchesay High School in a class of 32 students.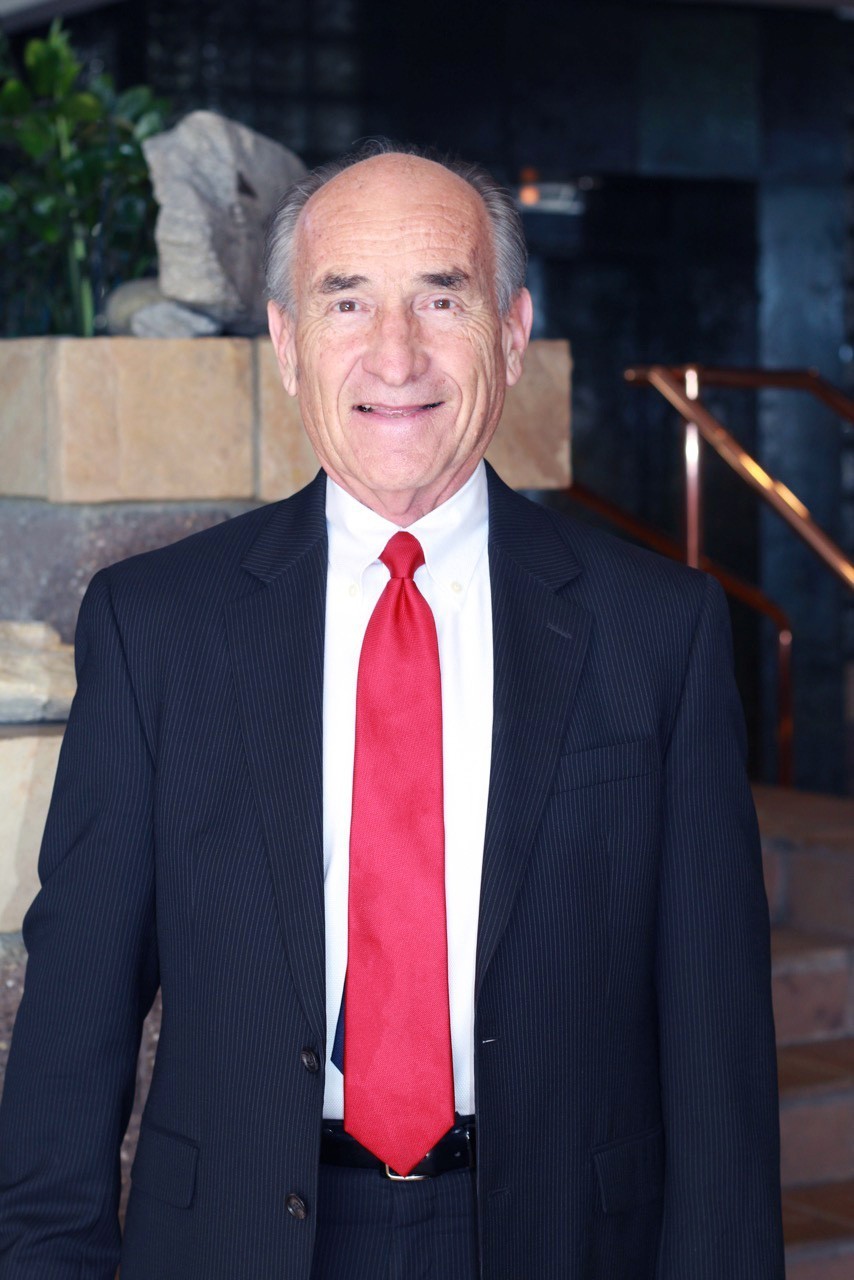 Meet Nicolàs "Nick" Pierson
Economy Immigration Education Youth
We strive to clearly understand your concerns and vision for our community, and want to make sure you have every avenue to express them. Please complete the contact form and a Pierson For Congress team member
will be in touch ASAP.
Nicolàs has been married to his wife Marolyn for 46 years, they have 3 children and 7 grandchildren. He is a graduate of the University of Arizona College of Agriculture and Life Sciences where he was a recognized student leader. He also is a graduate of Project Centrl (Center for Rural Leadership) Class XV.
He served for 8 years in the Army Reserves. He owned a Pension Administration Company in Southern California for 8 years working with many businesses in California and Arizona. He was an Adult 4-H Leader in Orange County working with the Yorba Linda 4-H Club when his kids were involved in the club.
Nicolàs has just completed 40 years of service with Northwestern Mutual as a Financial Advisor. Nicolàs has been dedicated to volunteering and serving on Non-Profit boards for many years. Including "Arizona Town Hall", "The Educational Foundation of the Tucson Hispanic Chamber of Commerce" and the "Changuitos Feos" Board of Directors. He founded Tus Vecinos en el Barrio (a Hispanic Coalition) in 2008. He initiated the celebration of "Mexican Independence Day" at the Fox Theatre with the "Instituto Cultural Mexicano de Tucson" and the Mexican Consulate. The event on September 15th brings world class opera singers from Mexico to perform with the Southern Arizona Symphony Orchestra at the Fox Tucson Theatre. Each event for the last 4 years has had the theatre at full capacity. In 2016, he facilitated for "Tus Vecinos en el Barrio" a community panel highlighting both sides of the Pima County Bond measure which was on the 2016 ballot measure.
He has organized for the American Patriot Memorial Foundation, which has been instrumental in having South Tucson recently named the "American Patriot City." South Tucson is the first American Patriot City in the United States. In addition, the American Patriot Memorial Foundation is leading the charge on an economic revitalization plan for the City of South Tucson.
He currently serves on the Fox Tucson Theatre Foundation's board of directors where he serves as co-chairman of Programming and marketing and has spearheaded the initiative for the Fox Theatre's youth Art and Culture Program to help bring forth the educated talent of our youth that the community deserves. In addition to his involvement with programs for our youth, he is very concerned with helping to create an environment where businesses can thrive so that more jobs are created and all members of society can live the American dream.